Job campaign banner background
You may also be interested in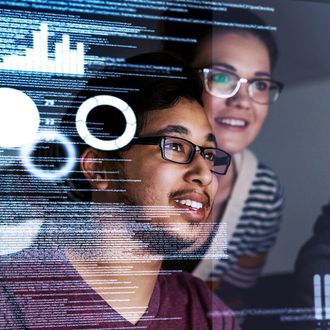 Article
Will AI eliminate the need for jobs?
​At the recent Microsoft CEO Connections event, the CEO Satya Nadella compared the impact of new AI technology to the birth of personal computers and the internet, in terms of its potential global impact.While writers, actors, and other artists have been fighting to protect their livelihoods from AI's threat, Elon Musk imagines what I can only describe as a nightmarish vision of the future where no one works at all (although, as a recruiter, I'm predictably biased about the 'nightmarish' part).The recent Reed/Bloomberg job market report sheds some light on this issue. While AI is a hot topic across politics and business, jobs in the sector have plummeted, suggesting that organizations have lost interest in hiring for new AI job roles.That's not to say that companies are ignoring AI altogether. From finance to e-commerce, businesses have been integrating this technology into existing roles, allowing them to offer new and improved products and services to their customers. Here at Reed, we're using AI to help remedy a common problem for recruiters and managers – choosing appropriate interview questions for specific roles. With our AI-powered Interview Question Generator, a task that once took hours can now be completed with the click of a button.Does this mean recruiters and their counterparts in other sectors will soon be out of a job and replaced by AI? Not necessarily. Although AI will most likely cause some jobs to disappear, it will also liberate people from bureaucracy, eliminate mundane tasks, and allow workers to focus on the parts of their jobs only humans can do well.So, while it's almost certain that AI is transforming the way we work and recruit, I'm of the belief that, for as long as there are people to help, problems to solve and personal connections to be made, there will still be jobs.And, hopefully, there will still be recruiters.​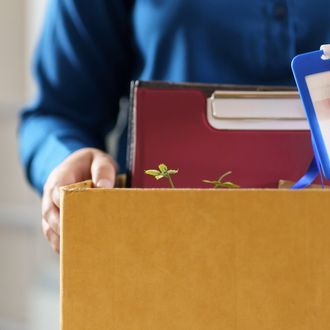 Manager's guide to offboarding – the complete kit
An employee resignation can be a stressful time - but getting it right is essential to maintaining team performance.This kit takes you through the leaving process step by step, ensuring you cover all of the vital actions, gather valuable information from the departing team members, and keep morale high while minimizing disruption."If handled incorrectly, someone leaving can result in a missed opportunity - all that information just walks out the door."This kit will help you toMinimize disruption and keep morale high with a stress-free offboarding processFuture-proof your team from resignations with actionable feedback from the leaving employeeRecruit, reallocate, or restructure? Find the best way to deal with your vacancyThe kit containsAn expert guide featuring a step-by-step offboarding plan, failsafe handover process, information on effective exit interviews, and how to fill the team skills gap assessment.Time-saving tools and resources include an offboarding checklist, a nine-box succession planning grid, announcement email templates, and an exit interview template.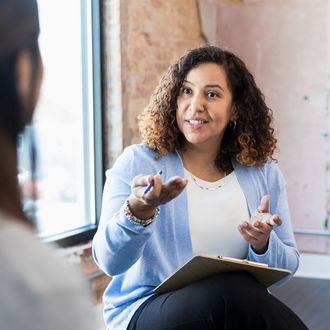 Article
Sales interview questions: The 10 most common questions and how to answer them
Selling yourself is crucial in a sales role, particularly when responding to sales executive interview questions. Employers will expect you to pitch yourself as you would their products.At Reed, we have worked with thousands of candidates seeking sales careers, from beginners to experts in head of sales or sales and marketing director roles. Therefore, we have a good idea of the sales interview questions you are likely to encounter and how to respond to them.This blog post is also a valuable resource for sales talent acquisition managers who are looking for sales interview question ideas to identify the best candidates.Whether you are searching for sales manager interview questions, sales director interview questions, or sales executive interview questions, we have compiled our top 10 sales interview questions and provided guidance on how to answer them.Sales interview questions and answersWhat do you know about our company?This is the most frequent question in a sales interview. The interviewer wants to assess if candidates have researched and understood their organization prior to the interview.What kind of answers should candidates give?Candidates need to be prepared to answer interview questions. If a candidate is not able to answer such questions, it may give the impression of being unprepared for making sales calls.To answer this question successfully, it is essential to do research and prepare. One should examine the company website of the business they are applying to and look at their social media presence, including platforms such as Facebook, Twitter, Instagram, and LinkedIn. It is important to note that if the company has a B2B focus, LinkedIn will likely be a valuable tool.What kind of responses should you look for as an employer?You should look for candidates who have a good understanding of your business, what drives it, and how it aligns with their values.Ideally, candidates should provide examples of their research, mention sales leaders, refer to their LinkedIn posts, and explain how their values align with your company's culture. Additionally, they could suggest ways to enhance product sales directly to customers through social media.When responding to sales interview questions, candidates should be well-informed about your company and offer constructive suggestions based on their research.How do you feel about making cold calls?This is an important question because cold calling is a critical skill for the job, especially for sales advisor positions. The interviewer will want to know about your experience, confidence, and personality. It's essential to be clear and concise in your response and to highlight your strengths in these areas.What kind of responses should candidates give?When you're asked this sales interview question, you need to demonstrate that you're sociable and comfortable starting a conversation. It can be advantageous to provide examples of when you've done this successfully in the past.Additionally, you can emphasize that even though the outcome of a cold call can be unpredictable, researching the person and business you're reaching out to can make a significant difference.What responses should you look for as an employer?Employers should look for candidates who can confidently, amiably and optimistically respond to a particular question. The ideal answer to the question should always be "yes," even if the task is new to the candidate. The interview serves as the candidate's opportunity to showcase their skills and sell themselves to the employer.What are your strengths as a sales representative?One of the key questions to ask during a sales interview is about the candidate's strengths as a sales representative. It provides the interviewee with an opportunity to highlight their past accomplishments and how they can be applied to the new role. This question can help to identify the main aspects of their experience that align with the requirements of the position.What kind of responses should candidates give?During a sales interview, candidates should not only highlight their past accomplishments but also talk about the skills and traits that helped them achieve their goals.For instance, if you succeeded in reaching your targets by making hundreds of cold calls per day, then you should mention this as a testament to your work ethic.Similarly, if you designed an effective email campaign to target specific people, this interview question provides an opportunity for you to explain how you did it and how your strategies could benefit your potential employer.What responses should you look for as an employer?To look for candidates who can confidently promote themselves and provide specific examples of how they have excelled in their previous roles is crucial. During the interview process, candidates should express their passion for problem-solving, their ability to empathize with potential customers, and their expertise in closing deals.It is important to understand that a candidate's past experience can be a good indicator of their future performance. As a hiring manager, asking sales interview questions can help you assess the candidate's approach to meeting your organization's sales targets.What drives you?When it comes to questions to ask in a sales interview, hiring managers are interested in understanding what motivates a candidate to work in sales and what specifically excites them about the job and the company.What kind of responses should candidates give?Candidates who aspire to join a particular company should try to align their responses to the company's goals. While salary and bonus are significant motivational factors, it is essential to expand the answer beyond that.To ace sales interview questions, candidates should emphasize their ability to exceed their quotas and strive to improve their personal best results.What responses should you look for as an employer?As an employer, it is important to identify candidates who are enthusiastic and driven. When asking this question, you need to make sure that the interviewees are being truthful and genuine.Candidates should be able to identify two to four things that are important to them in a work environment, which should not primarily be about money. Instead, they should talk about topics such as their career goals, diversity, company culture, work environment, targets, personal motivators, and teammates.By doing so, you can gain valuable insights into their values and what drives them, which can help you make informed hiring decisions.What are you looking for in your next job?This question is similar to the ones asked in other job interviews and is aimed at evaluating if you have the qualities required for the position. It is a crucial question for sales positions such as a sales executive or sales advisor.What kind of responses should candidates give?In this scenario, candidates should use their knowledge of the company's culture, management style, and tools to provide an appropriate response. It is also advisable to address the hiring company's standards, goals, and work environment in your answer. Consider incorporating your personal interests to showcase your enthusiasm for the role.What responses should you look for as an employer?The responses you get should be clear and concise, indicating the candidate's specific goals, such as better job satisfaction, more learning opportunities, or a collaborative team environment.Based on their answers, you can evaluate whether they are a good fit for your organization and how they can contribute to your team's growth.It is essential to pay close attention to the interviewee's responses to make an informed decision.What do you dislike about sales?This question is designed to test the candidate's critical thinking abilities. Other common questions asked in sales interviews include describing weaknesses and sharing examples of conflict resolution in the workplace.These questions aim to assess the candidate's communication and problem-solving skills.What kind of responses should candidates give?Anyone who is asked a sales interview question about what they dislike in sales should be honest and candid in their answer – but be sure to balance the negatives by talking about what you enjoy about the job.There are positives and negatives in every role and field, so being honest is important, but this is another chance to talk about why you applied for the position.What responses should you look for as an employer?It's a well-known fact that sales can be a high-pressure industry, and this is a typical response to this question. However, it's essential to look for candidates who can cope well with pressure.When asked about their opinion on sales, the ideal candidate should discuss both the positive and negative aspects. Although they may mention their negative experience, they should offset it with more positives. If someone tells you that they don't like the sector, they may want to consider changing their career path.What are you seeking in your next role?This question aims to evaluate a candidate's proactive attitude and growth mindset, as hiring managers seek people who can contribute to their team.What kind of responses should candidates give?When answering this sales interview question, it's crucial not to spend too much time discussing the negatives of your current job. Instead, concentrate on the experience and skills you've gained and how you're looking forward to using them to progress in your career.What responses should you look for as an employer?Focus on the opportunity at hand and what they can bring to the role is important to the interviewee. Hiring managers want to hear about how candidates can benefit the company and how the role can offer them a new challenge or adventure. The interviewee should highlight how they can apply the skills they have acquired in their previous role to achieve goals for the potential new one.As an interviewer, you should be attentive to the interviewee's response and look for any signs of trouble in their previous position. If they are leaving their current job because of a bad relationship with their manager or because of a pay issue, it is important to explore these reasons further to ensure they will be happy working as part of your team.In addition, the interviewee should provide insight into what attracted them to your company and job role. This information can help you evaluate the effectiveness of your talent acquisition strategy.Tell me about a time you achieved or were proud of yourself?This is a classic asked question in sales job interviews as it helps the interviewer gauge your motivation to succeed and also gives them an insight into your greatest achievements.What kind of responses should candidates give?Candidates should follow a structured approach to answer about problem-solving skills.They should start by describing the situation they faced and the challenges they encountered. Then, they should explain what they were assigned to do and what their goals were. Next, they should discuss the specific actions they took to address the problem, and provide a rationale for each step. Finally, it is crucial to describe the outcome of their actions and the impact they had on the situation.To make sure the answer is clear and effective, it is important to take a step-by-step approach and provide detailed explanations throughout the response.What responses should you look for as an employer?As a hiring manager, it's important to look for instances where a candidate demonstrated determination and reaped rewards as a result of their actions. If the interviewee can back up their responses with data, it will greatly enhance the quality of their answers.How would your coworkers describe you?This sales interview question assesses a candidate's self-awareness and cultural fit with the organization.What kind of responses should candidates give?You can talk about how your colleagues often praise your perseverance or how goal-driven you are. Additionally, emphasize how you enjoy working with your team and collaborating with others, and that you thrive in a positive and friendly work environment. Remember to double-check for any spelling, grammar, or punctuation errors before submitting your answer.What responses should you look for as an employer?For this question, employers will want to hear how someone will adapt to their culture, and how they can adjust to the environment around them. Being part of a team and getting along with other team members is essential.How did you close your biggest sale?It's highly probable that you will face this question, whether you're asking interview questions for sales executives, sales directors, or sales managers. This is a great chance for candidates to showcase their skills and explain how their previous work has resulted in measurable achievements.What kind of responses should candidates give?To answer this question effectively, you could share a story about how you successfully assisted a customer who was hesitant to make a purchase and explain the methods you used to persuade them to do so.What responses should you expect as an employer?It is important to ask for a specific instance of success that is backed up by data and information on how the outcome was achieved. This question provides a valuable opportunity to gain insight into the candidate's skills and knowledge.Reed has a successful track record in finding sales professionals who enhance company performance. Our specialists also have the experience and expertise to help those sales professionals advance their careers. Contact us today.​